Service Area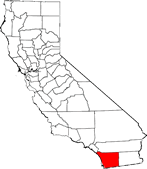 We are licensed, certified and insured real estate appraisers in San Diego, CA specializing in home appraisals for bankruptcy, divorce, estates, bonds, and more.
Why should you choose Brian Ward Appraisal?
Experience - Our team has prepared thousands of appraisals for just about any purpose and audience.
Quality Real Estate Appraisals - You can rely on our appraisals for your bankruptcy, divorce, estate planning, insurance dispute, bonds, and so much more.
Personal Attention From an Appraiser - You will work with the appraiser who will be completing 100% of your appraisal report. No one other than a full licensed or certified appraiser will work on your appraisal report.